General Dentistry in the Houston, TX Area
Bellaire, TX Dental Services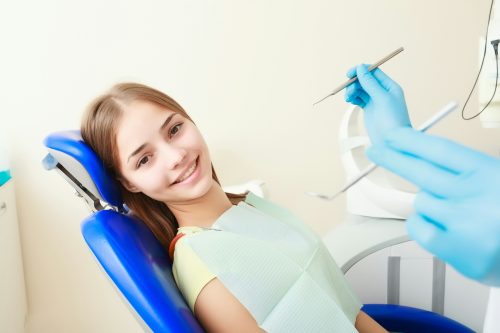 Regardless of your age or the condition of your smile, seeing a dentist for regular check-ups and cleaning has a significant impact on your current and future dental health. At Memorial Park Dental Spa in Houston, Dr. Nishano Thomas, Dr. Mary Abdou, Dr. Chaluparambil, and the team welcome patients of all age for preventive routine teeth-cleaning services. They're friendly and knowledgeable dental professionals who take a patient-centered approach and respect your comfort and specific concerns. Call or schedule an appointment online today.
Teeth Cleaning Q&A
Why do I need professional dental cleanings?
Many patients assume that if their teeth look good and feel great, they don't need routine dental cleaning appointments. The truth is that even patients who are exceptionally diligent about brushing and flossing require professional dental cleanings every six months.
At Memorial Park Dental Spa, modern dental cleanings remove plaque and tartar that your toothbrush or floss can't reach or clean.
Professional cleanings help prevent tooth decay, gum disease, bad breath and other dental complications. In fact, regular dental care can reduce the risk for several other severe conditions, including diabetes and high blood pressure.
What happens during a dental cleaning and check-up?
You should have routine dental-cleaning appointments with the expert team at Memorial Park Dental Spa every six months.
Your dentist will examine your teeth to check for any signs of decay. She'll also talk to you about your dental health, and she may recommend treatments and at-home care to protect and preserve your teeth. She'll also carefully scrape away tartar and plaque and floss your teeth. Then, she'll polish your teeth to remove stains and brighten your smile.
Dr. Thomas, Dr. Abdou, and Dr. Chaluparambil can answer questions about how to take care of your teeth at home and show you how to floss quickly and efficiently.
What is Laser Therapy?
Laser dentists offer alternatives to traditional treatment. Traditional chair-side protocol consists of scraping with sharp instruments and ultrasonic scalers to remove tartar, biofilm, and toxic bacteria from tooth root surfaces. Traditional treatment can cause bleeding, swelling, and pain.
If you are due for a dental cleaning or check-up, call or make an appointment online today.
---
#1 Dentist in Houston – General Dentist in the Houston & Bellaire, TX Areas