Houston's #1 Dental Office
Patients in Houston receive professional dental care at Memorial Park Dental Spa in soothing surroundings that resemble more of a spa than a dental office. Dr. Nishano Thomas, who oversees the practice, ensures that patients are treated with respect and like family. When obtaining aesthetic and general dentistry services, such as teeth cleaning, teeth whitening, Invisalign®, veneers, crowns, bridges, and treatments for TMJ issues, patients are made to feel at ease and relaxed.
Patients are even offered complimentary massages as a gift for attending scheduled routine hygiene treatments. The team at Memorial Park Dental Spa want to help their patients relax and have positive experiences while also receiving expert dental care.
The dentists and staff at Memorial Park Dental Spa are committed to their profession, and regularly attend professional training and conferences to ensure they offer the most modern and up-to-date dental care available.
Memorial Park Dental Spa accepts most major forms of insurance, and new patients of all ages are welcome.
Our Team of Doctors
Dr. Nishano Thomas, DMD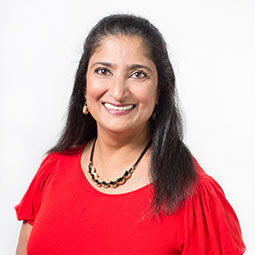 Dr. Nishano Thomas, one of Houston's top dentists, offers complete general and cosmetic dentistry services at Memorial Park Dental Spa. Her services include Invisalign®, dental crowns and bridges, veneers, teeth whitening, and treatments for TMJ issues because she enjoys making patients feel and look their best. Additionally, you may rely on Dr. Thomas and her staff for professional general dentistry treatment and teeth cleaning.
Dr. Thomas earned her doctorate of dental medicine at the prestigious University of Pennsylvania, where she graduated with honors at the top of her class. She is dedicated to continuous professional education and training, to ensure that she provides the most advanced and effective dental treatments available.
Dr. Thomas is also a member of several professional dental organizations, including the American Dental Association, the Texas Dental Association, the Greater Houston Dental Society, the International Congress of Oral Implantologists and the American Academy of Cosmetic Dentistry.
She provides friendly, efficient, and timely dental care and wants every patient to feel well cared for and comfortable. She also dedicates time and effort to her community by getting involved with charities and fundraisers.
Dr. Mary Abdou, DDS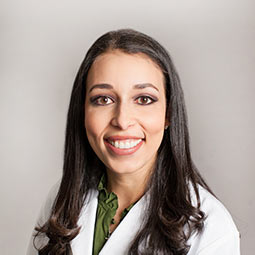 Houston native Dr. Abdou has lived her entire life surrounded by the dental industry. Her mother, who is both a practicing dentist and an educator, had a big impact on her early love of dentistry. She grew up surrounded by her mother's practice and watched as her enthusiasm developed.
When choosing dentistry as her own career, Dr. Abdou knew from the beginning that it was the path that she would pursue. She graduated with her Bachelors of Science degree from The University of Texas at Austin and subsequently received her Doctorate of Dental Surgery degree from The University of Texas School of Dentistry in the Houston Medical Center.
Dr. Abdou has been practicing in Houston since her graduation and prides herself on providing high quality dentistry in a comfortable and spa-like environment. Dr. Abdou spends time getting to learn each of her patient's desires, needs, and concerns. She sits with each patient to customize a treatment plan for them and explain how she can improve their oral health. Educating her patients and allowing them to make their own informed decision creates a great mutual relationship between her and her patients.
Dr. Abdou and the Memorial Park Dental Spa team spend numerous hours annually on continuing education courses to stay current on all the latest technology and material to better serve their patients.
In her free time Dr. Abdou loves to drink coffee, spend time with her two precocious daughters and her husband Joe.
Dr. Abdou loves to meet and treat new patients and is excited to have you trust Memorial Park Dental with your oral health.  She knows a dental appointment in our spa-like office will be sure to impress you! Come join us for the fun!
Dr. Joby Chaluparambil, DMD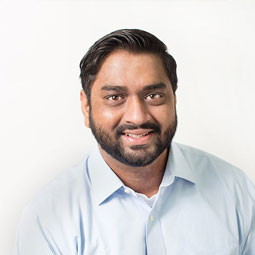 Dr. Chaluparambil, who also goes by "Dr. C", was born and raised in Texas City, TX.  Dr. C proudly attended Texas A&M University and graduated with the class of 2007. He graduated with a degree in Bio-Medical Sciences with a minor in business. After his time at Texas A&M, he attended the University of North Texas Health Science Center for his masters in Medical Sciences. His passion for the community took him to the University of Texas Health Science Center for a Masters in Public Health. During that time he completed a practicum working on curriculum and process improvements in the bioinformatics department of the UT dental school. He then joined the VA as the virtual tumor board coordinator helping with the coordination of care for our nation's veterans. Dr. C married childhood sweetheart Ansela and moved to Utah where Dr. C then pursued his passion by attending Roseman University College of Dentistry.
Dr. C's enthusiasm and passion for dentistry started after his time at Texas A&M where he could periodically work with and shadow Dr. Thomas in her office. From his interactions with patients and staff, Dr. C instantly fell in love with dentistry due to its dynamic nature. Dr. C has always had a thirst to learn, and with science and technology constantly evolving around healthcare and dentistry, it was a seemingly perfect fit. From there, Dr. C packed up and moved to Utah to attend Roseman University. This is where Dr. C was able to gain significant amounts of knowledge in endodontics, oral surgery, and implant placements. In an effort to broaden his scope and gain valuable experience, he took advantage of opportunities ranging from local community health clinics to Indian Health Service clinics in Wewoka, Oklahoma. All of these experiences helped give Dr. C valuable exposure to perform complex procedures and help give treatment to patients in need. This provided the foundation to shape Dr. C into the amazing dentist he is today at Memorial Park Dental Spa.
Dr. C makes sure that he is always on the cutting edge of dental technologies and procedures to make sure his patients get the absolute best care. He focuses his continuing education on implant placement, cosmetic dentistry, occlusion and facial pain. There is nothing more satisfying than making sure the hours of dedication and hard work can truly make a difference in people's oral health and personal lives.
Outside of dentistry, Dr. C is focused on spending time with his wife and son. When he is not with his wife and son he likes to stay up on the latest technologies in dental and go salt water fishing!
Dr. C.R. Hoopinger, DDS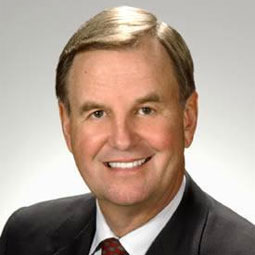 Dr. Hoopingarner started his career as a Houston dentist in 1973 with one goal in mind: Deliver the highest quality care to patients based on their needs and desires.
This is accomplished by asking, listening, learning, sensing, and satisfying the needs, wants, and values of all of our patients.
 ''My end goal is to get you healthy. I won't just treat your problem. I'm going to make sure you understand why you have that problem so you can keep from having it again.''
Dr. Hoopingarner has shared his experiences at the Las Vegas Institute for Advanced Dental Studies, and continues to encourage students at the University of Texas School of Dentistry to embrace advancements in dentistry.

Houston's #1 Dental Office – Dentists in Bellaire, TX - Dental Spa Near Me