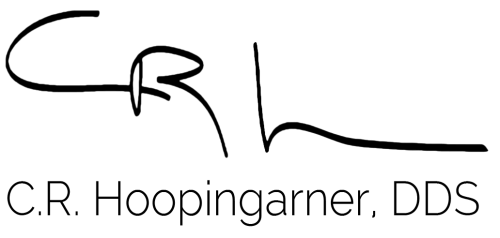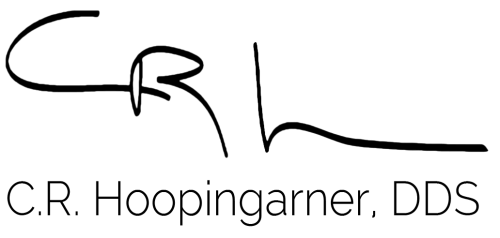 "I'm excited to announced that I have merged my practice with Memorial Park Dental Spa to provide my patients with incredible new facilities, treatment and care from fantastic staff, and world-class amenities. Whether you're a new patient of mine or existing, I'm happy to welcome you to our dental family!"
"I'm excited to announced that I have merged my practice with Memorial Park Dental Spa to provide my patients with incredible new facilities, treatment and care from fantastic staff, and world-class amenities. Whether you're a new patient of mine or existing, I'm happy to welcome you to our dental family!"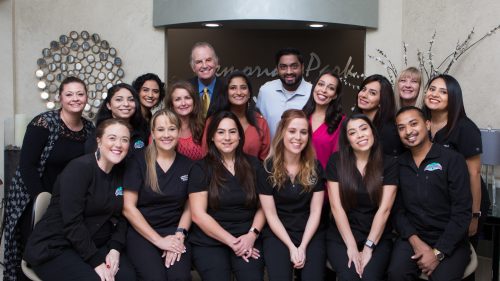 Meet Dr. Hoopingarner
Ever since I started my career as a Houston dentist in 1973, my team and I always had one goal in mind: Deliver the highest quality care to patients based on their needs and desires. This is accomplished by asking, listening, learning, sensing, and satisfying the needs, wants, and values from you.
''My end goal is to get you healthy. I won't just treat your problem. I'm going to make sure you understand why you have that problem so you can keep from having it again.''
Our dedication to high quality dentistry starts with having the latest dental technologies and being hands on with the most complex cases. I've shared my experiences at the Las Vegas Institute for Advanced Dental Studies. I continue to encourage students at the University of Texas School of Dentistry to embrace the advancements in dentistry because appearance, function, and strength working together is the only way to achieve a durable, healthy smile.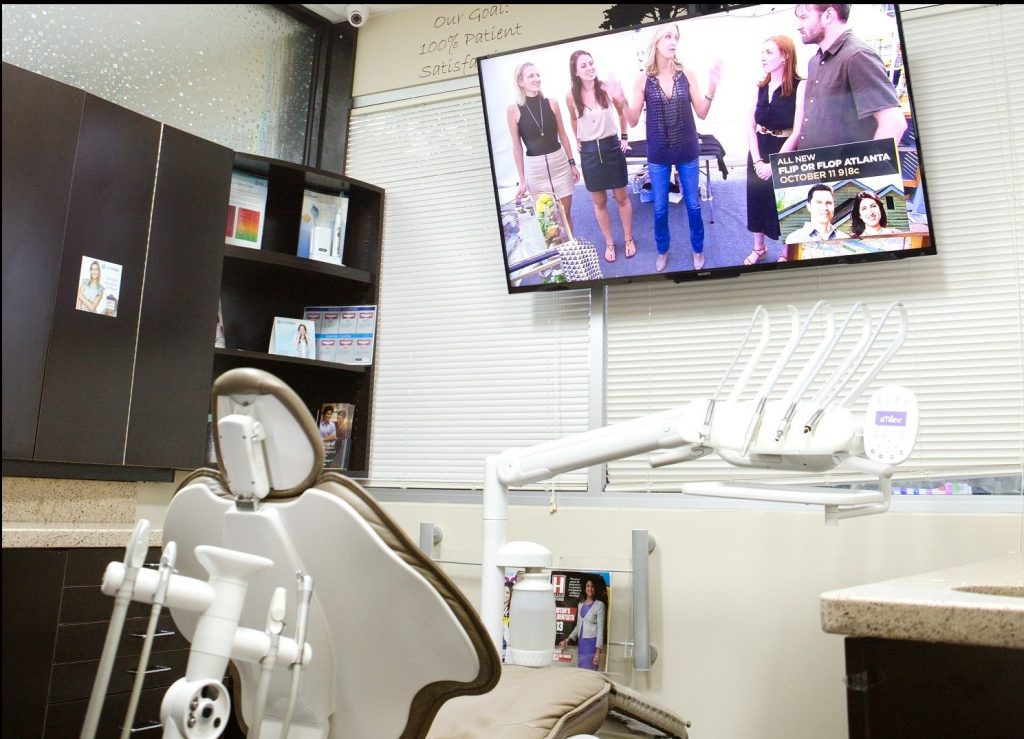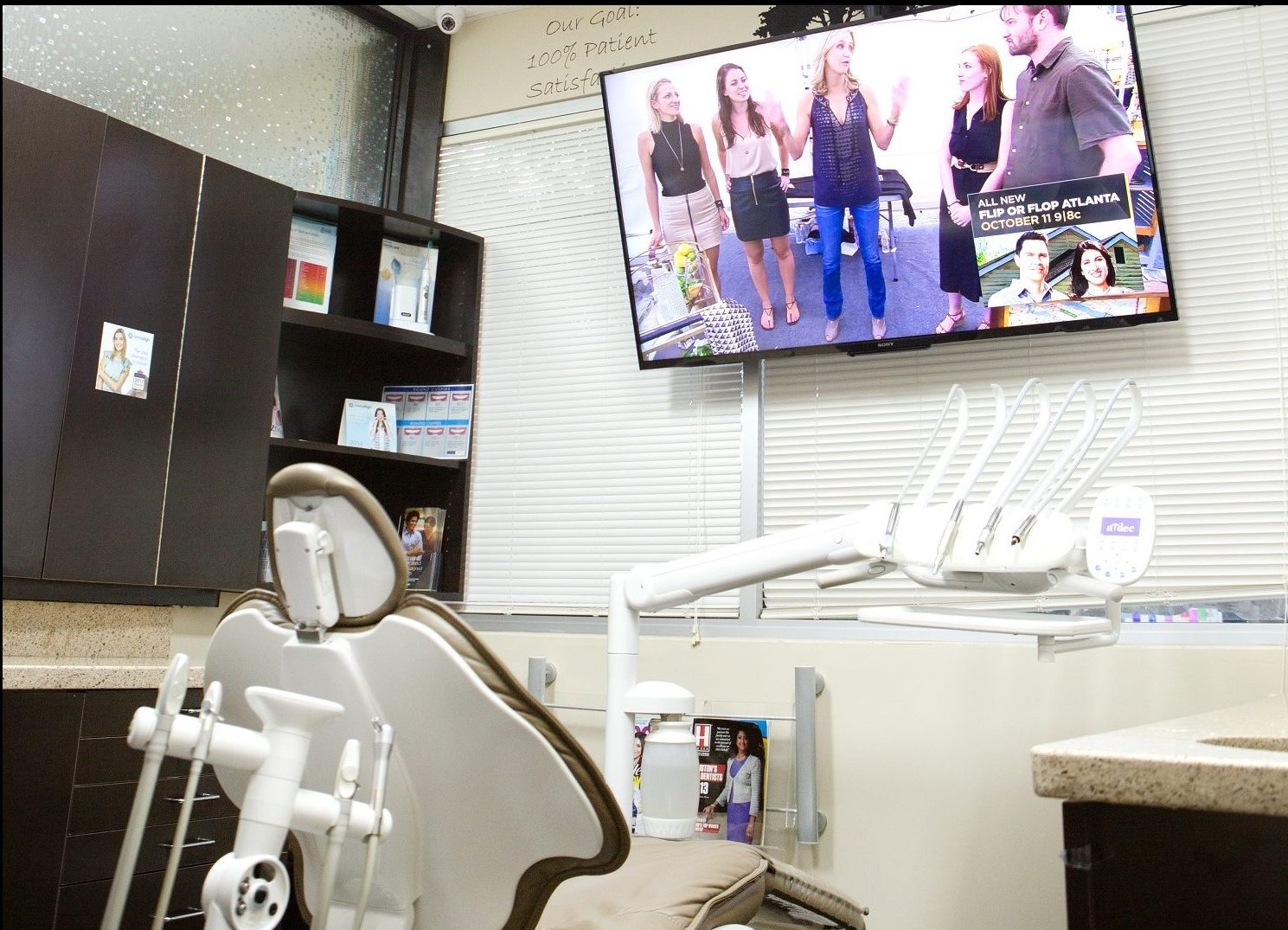 The Ultimate Patient Experience
Comfort and quality of care means more than anything to us at Memorial Park Dental Spa. Sit back, relax, and enjoy our rooms with wall and ceiling-mounted TVs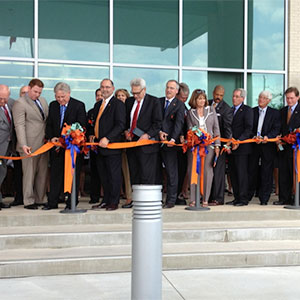 Graduated with a DDS from the University of Texas Health Science Center at Houston Dental Branch in 1973.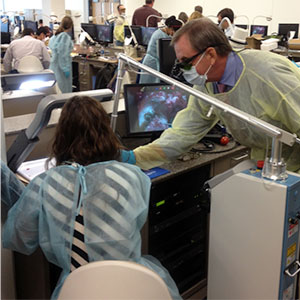 Enhanced my knowledge further by completing over 5,000 continuing education hours at prestigious institutions.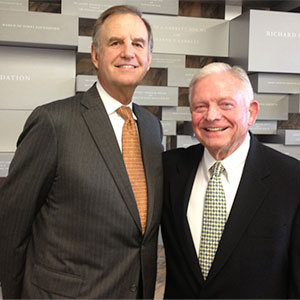 Educator at University of Texas School of Dentistry and taught at the Las Vegas Institute for Advanced Dental Studies.
Our Specialty Services: Restorative Dentistry
Laser Dentistry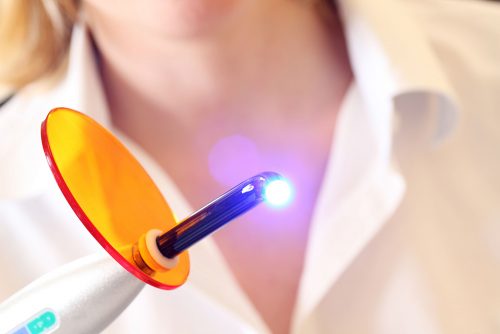 The use of lasers in dentistry is revolutionizing the Houston dental profession. In most cases, we are able to remove primary decay and do fillings WITHOUT shots or injectable anesthetics. Many surgical procedures are now done with lasers and healing is faster and much more comfortable.
Dr. Hoopingarner is Vice President of the Academy of Laser Dentistry and is a master of the Academy. He teaches other dentists worldwide on how to use this new technology to benefit their patients.
TMJ – Neuromuscular Dentistry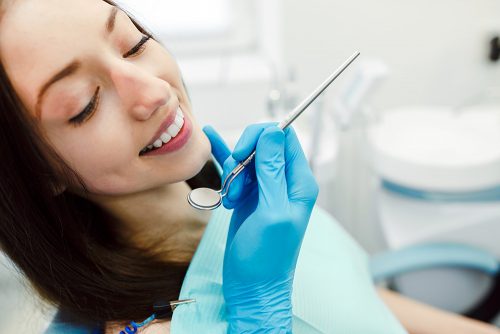 The Temporomandibular Joint is the connection point of your upper and lower jaws. The dislocation of this joint can cause pain, joint sounds, limited opening, headaches, and worn down teeth. With our neuromuscular education, our treatments can correct these conditions and prevent a painful impact on your well-being.
Dr. Hoopingarner has had a special interest in treating these conditions for 40 years. He's presented educational programs on Temporomandibular Disorders for the University of Texas School of Dentistry and at educational dental meetings around the country. If you have pain in the head and neck area, we can evaluate and prescribe the appropriate therapy.
Sedation Dentistry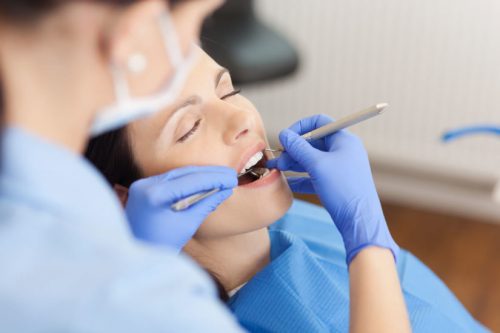 We understand many people delay important dental services due to apprehension and pain. We do not want anxiety to prevent you from achieving a healthy mouth and a great smile. For that purpose, Dr. Hoopingarner offers nitrous oxide conscious sedation or full sedation dentistry. Finally, you can sleep through your dental procedure in total comfort
Dental Implants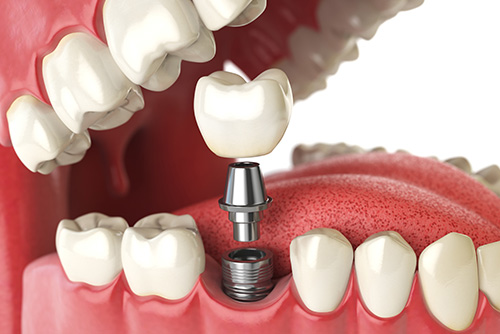 Dental implants are the most realistic replacement teeth in dentistry. Dental implants can replace a single tooth or support dentures with incredible fit and satisfaction.
The dental implants procedure involves having the implant post placed in the jaw. Dr. Hoopingarner usually places the implant himself to be sure it's in the ideal position for beauty and function. The post needs to heal and integrate with the jaw bone, which takes a few months. This process is how implants are so successful, by establishing a firm anchor in the bone, just like a natural tooth. After surgery, Dr. Hoopingarner provides your beautiful, life-like restoration, which completes your dental implant.
Hygiene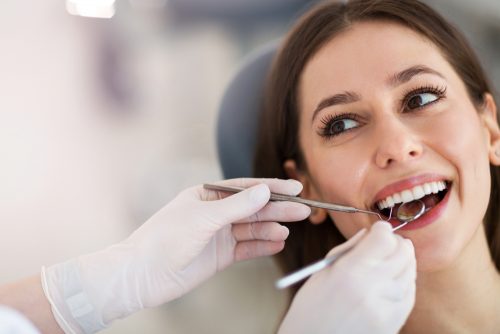 The most important step with a smile is your dedication to a healthy mouth. When you come in for your routine check up, our dedicated team will use the finest techniques to prevent tooth decay and gum disease.
With early diagnosis and careful planning, we can use non-surgical treatments with localized antibiotic therapy, laser curettage, and removal of local irritants.
Metal-Free Fillings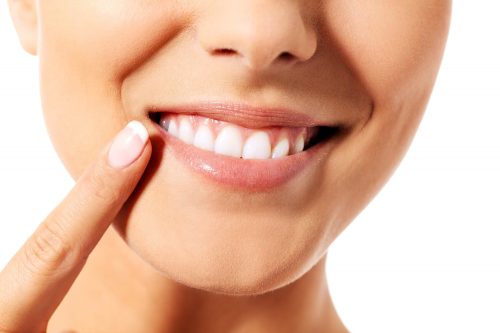 We have been a mercury-free office for over 20 years. Our cosmetic restorations not only restore the tooth to health and function but to its natural appearance. We use the latest porcelains and composite resin materials for returning your teeth to optimal condition.
Smile Makeovers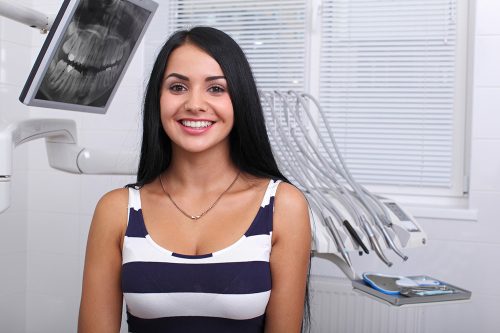 Cosmetic or aesthetic dentistry combines the art of design with the science of dental materials. Our goal with every patient is quite simple: To give our client a functional smile that looks good, feels good, and lasts a long time. Our cosmetic dentistry achieves no less! Using Dr. Hoopingarner's "Principles of Smile Design," we can plan a smile that will enhance your natural facial features and gives you the look you always wanted.
Veneers & Bonding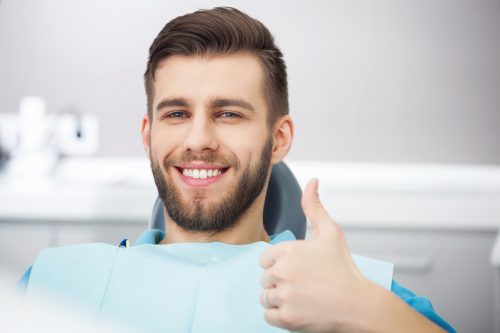 We can produce metal-free restorations that can whiten, close spaces, relieve crowding, give an instant orthodontic appearance, replace missing or worn tooth structure or reshape teeth. Unlike with metal crowns, there is no dark line along the gum area to detract from your beautiful smile. Our veneers and bonding achieve great results!
Teeth Whitening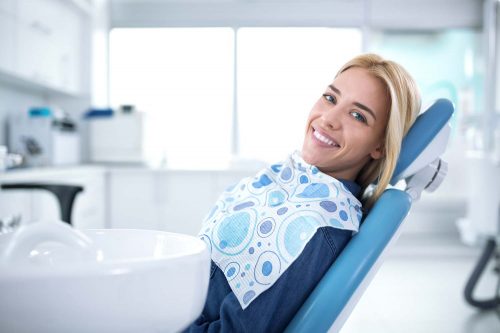 Teeth whitening is the most conservative cosmetic solution to add some pizazz to your smile. With our in-office treatment, we can brighten your smile several shades in a short amount of time.
Invisalign® and Traditional Braces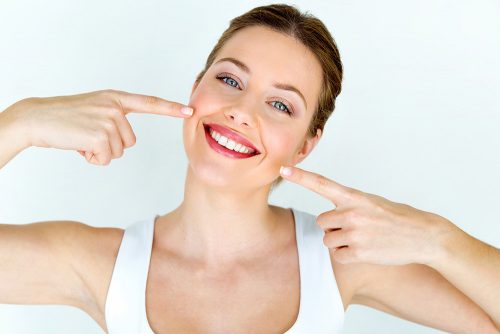 Do you desire a straight smile but don't want to deal with metal braces? Invisalign® is the clear way to achieve a straight smile, using clear, invisible aligners. Unlike traditional braces, Invisalign® does not ask to put your life on hold. Since the aligners are removable, you can enjoy your favorite foods and stay in tune with your oral health.
While most patients can be treated with the invisible braces, some require traditional braces in order to achieve the best possible result.
See real cosmetic results, courtesy of cosmetic dentist Dr. Charles Hoopingarner.
We Accept Your Dental Insurance
We'll make the process of paying for your dental care as simple as possible! Our office accepts a wide variety of insurance plans, and we're always happy to file your claim for you so that you can be sure to receive the maximum benefits available to you. Dr. C. R. Hoopingarner, DDS is in network with Delta Dental, Metlife, Cigna, BlueCross BlueShield, Guardian, United Healthcare, and more! Call us today to find out how we can maximize your insurance plan!
The Proof is in Our Patients

"I've been a patient of Dr. Hoop for over 20 years. The service has been consistently excellent in all that time or I wouldn't keep coming back."
"The staff was very friendly and professional. The office is nice and clean. Dr. Hoopingarner is a great dentist. He's very down to earth and wants to take care of my dental needs in the very best way. I have a very good feeling about the way I am treated."
"Personalized service with state of the art care. My restorations exceeded all my expectations. Thank you!'"
"I am still taken aback when someone stops me in the course of my lobbying to say 'you have beautiful teeth and a wonderful smile.' I just smile broadly, relish the moment and say 'thank you, I have a very wonderful dentist in Houston that keeps my smile bright and does excellent work."
MOST INSURANCES WELCOME AND MAXIMIZED!
NEW PATIENT SPECIALS & FINANCING OPTIONS AVAILABLE.
Contact us and schedule your visit today.